WELCOME TO MEALS ON WHEELS POMONA
FRESH LOCAL MEALS DELIVERED WITH A FRIENDLY SMILE
Meals on Wheels Pomona can offer you freshly cooked local produce meals on Mondays, Wednesdays and Fridays, if you are a senior citizen over 65, or if you are recovering from surgery. Our dedicated team of volunteers will not only deliver your meals with a smile but can stay for a chat and keep in touch to ensure that you can remain independent in your home, but still connected to people who care. These home style meals are also available as frozen serves for the days in between or as a weekly supply, available for pick up or delivery, every Monday. 
AM I ELIGIBLE?
Check if you are in our delivery zone here.
WHAT'S ON THE MENU?
Learn more about our meals here.
BECOME A VOLUNTEER
Find out about volunteering here.
ABOUT MEALS ON WHEELS POMONA
What can we say… we love what we do! We create your nutritious, fresh meals in the uplifting atmosphere of the Pomona Memorial School of Arts commercial kitchen. We are committed to your wellbeing and know that food grown and prepared locally, and delivered with a smile, tastes so much better than any sterile, mass-produced pre-packed meals ever could! We really enjoy the community spirit that comes from getting to know you better and from knowing that we are helping to brighten up your day a little! Read more about how we got started and what makes us different here.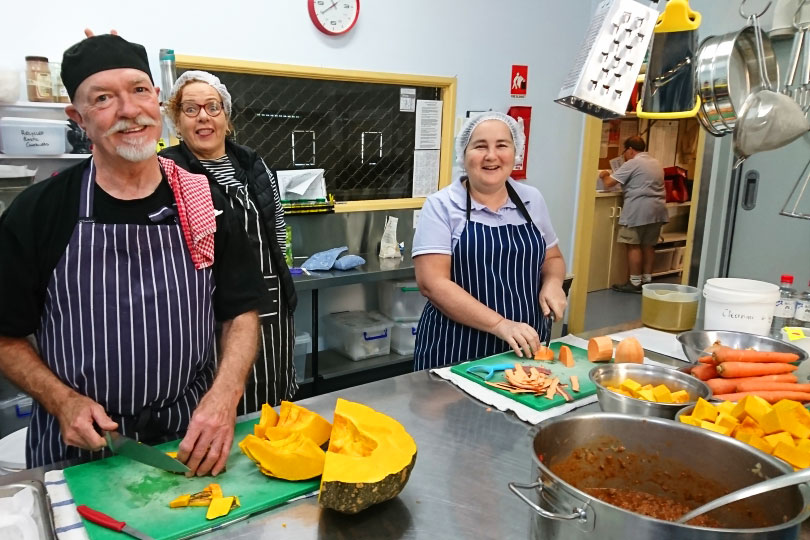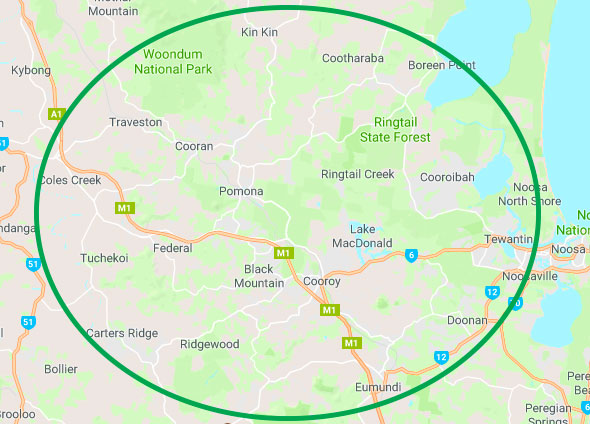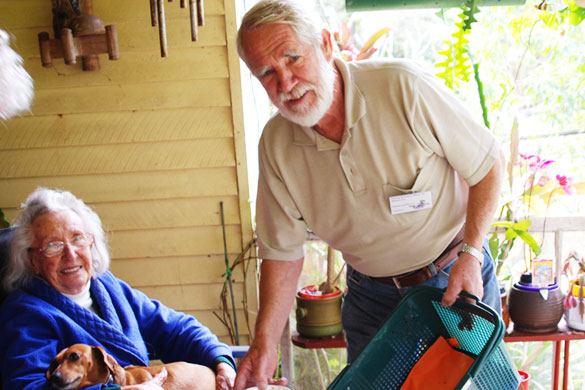 You are eligible if you have been assessed by My Aged Care to receive meals under their Home Care Package (HCP) or Commonwealth Home Support Package (CHSP). If you have not been referred, Pomona Meals On Wheels can organise this for you. All you need to do is sign the permission on page 2 of our Client Registration Form. 
Please also note that even if you are signed up with other service providers, you can still choose to order your meals through us!
We service the following Noosa Hinterland suburbs: Black Mountain, Boreen Point, Cooran, Cooroy, Eumundi, Federal, Kin Kin, Pinbarren, Pomona, Traveston. If your suburb is nearby and you would like our service please contact us to check. Even if you live outside of our drop zone (e.g. Kenilworth), but have a carer or family member who can pick up meals from Pomona, you can access our service.
Clients can refer themselves or be referred by a family member, friend, care provider, primary carer (e.g. doctor, community nurse) or hospital. Our clients include: elderly people over 65 and short term post-op and recuperating patients under 65. If you are still unsure if you can access Meals on Wheels, we can check for you.
At Meals on Wheels Pomona we prepare and deliver fresh midday meals on Mondays, Wednesdays and Fridays and provide chilled (ready to heat) meals and frozen meals (also cooked on site), for the days in between. Since COVID we can now also provide a weekly supply of frozen meals available for pick up or delivery every Monday. We source fresh local produce as much as possible and receive wonderful donations from nearby food producers and orchards too. You won't suffer from any mass-produced, factory made meals from us! Our food is nutritionally balanced, wholesome, seasonal, fresh and prepared with a smile – like real home cooking! A standard meal consists of a hearty soup, nourishing main meal and dessert, however, we can create flexible menus to suit your unique dietary requirements too.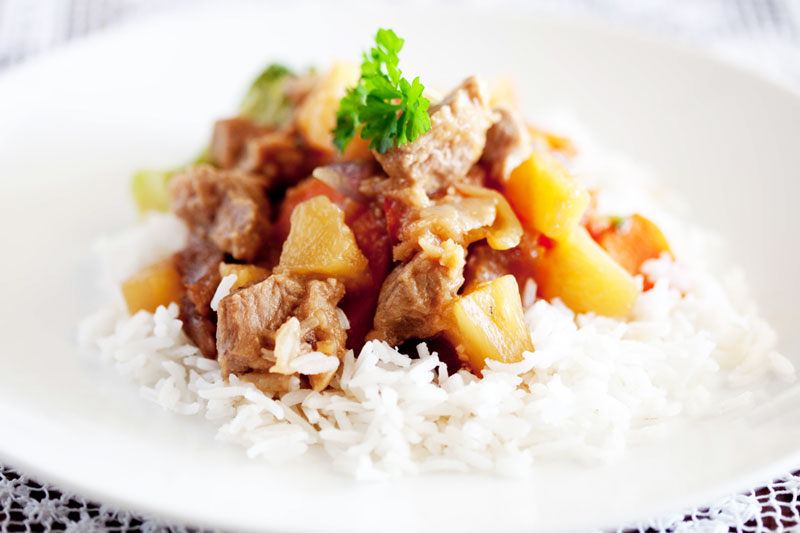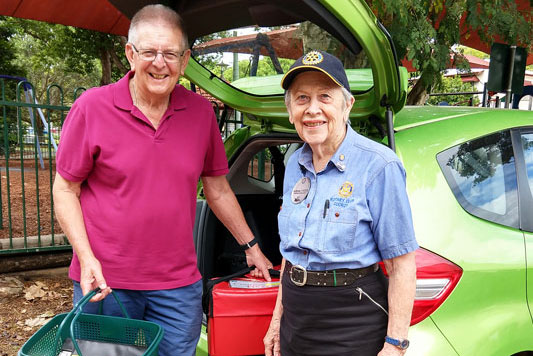 Our friendly volunteers are only a phone call or email away if you have any questions or want to discuss your situation in more detail. You can download and fill out an application form here or contact us to help you get started.
Meals on Wheels Pomona comprises a small number of paid staff and a large family of dedicated volunteers who help with preparing and delivering food or with office duties. The great big secret that all volunteers discover is that a happy, open heart comes from giving, not getting!  Volunteering is an amazing way to meet new people in the community, to laugh, to give your life purpose, to experience the joy that comes from serving others and to make a positive difference to their lives. And… you learn new skills along the way!